Happy 2nd Heavenly Birthday Jack!
~ November 27th 2002 ~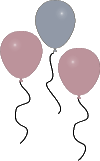 It's been 2 whole years since our baby Jack was born to us, and 2 whole years since he left earth for Heaven! ...It feels just like yesterday!
Not one day goes by without our 'Jack' in our thoughts, in our hearts and in our everyday conversations, and here we shall share our Jack's very special 2nd Heavenly Birthday with you all...

When we woke today, there was an immense feeling of sadness and heartache as soon as we opened our eyes... Our Jack should be here with us, opening his Birthday Gifts, blowing out his candles on his cake, this is after all, 'His 'Birthday...
Sadly, this can not be... So here is what we did to remember our Jack and to celebrate his very short, but most precious life with us...
Firstly, we had placed a 'Birthday In Memoriam' acknowledgement in our local paper which read...
CHATER~DELPINE
JACK

Our Precious Little Angel ~ Born Heaven~Bound, two years ago today.
Safe with your baby Brother Sam in Heaven ~ On this, your 2nd Birthday.

To hear you laugh, or just to smile...
Please God, just a little while,
We know he's safe while in your care...
But dearly wish our Jack was here.

Sending Heavenly Birthday Hugs and angel Kisses.
Your Loving ~ but Heartbroken
Mummy, Daddy, Sister Sophie and Brother Ben.
...Andrew's Mum and family also had an acknowledgement in the paper.
CHATER~DELPINE
JACK
My Darling Grandson.

The pain of losing you 2 years ago, still lingers on.

Love Nanna Cynthia and Family
We spent the day remembering Jack in our hearts, buying his beautiful 'Red Rose' and his 'Birthday Cake'...
We lit our candle in his Memory and opened his special gifts that friends and family bought for him, some gifts received were sent from all across the world...
Many cards were sent, with the main title of 'Thinking of You'... Oh how hard this must be for family and friends, not quite knowing what to actually say to us on this day... Every card we received, was beautiful...
We then opened his beautiful gifts... Below are some photos of the gifts we received for Jack... These all now rest with our Jack in his & Samuel's special place, and the beautiful balloon from Mandy, Dean and Family, still stands as pretty as the day we received it, in 'their Place'...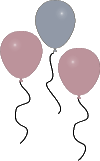 It was coming up to Christmas Time also, so our angels place was decorated with 'tinsel' and lots of home made Christmas gifts' from Sophie & Ben. In the photo above you can see Jack's Birthday Balloon and his Birthday Cake with his 2 candles...
We received some absolutely beautiful, beautiful Birthday Gifts from our very special friends in the USA and here in England!
'Cindy Hogue' and her husband Denny, (Grandparents to angel Makayla) sent us the most beautiful CD named 'Jack', titled: 'Glimpse of Heaven'! Needless to say, this 'cd' is so precious to hear. Andrew and I listened to this during the evening of Jack's Birthday, quietly together, alone with our thoughts... It truly is beautiful... 'Thank You Cindy & Denny!
We also received a huge box of gifts from our very special friend Lynda in Yorkshire... A box full of treasures, filled to the brim for our Jack's Birthday! Everything inside was so beautiful, from a 'Charlie Crocus Bucket Bulbs' set that we can start to grow and hold in memory of our Jack to a 'Sweet Dreams Tatty Teddy', laying fast asleep on his pillow, which now rests next to Jack in his special place.
Lynda also sent us a beautiful candle, 'Hearts and Flowers' ~ it's aroma is so gorgeous, we have it lit so very often and it makes us think of Lynda and our Jack's 2nd Birthday both at the same time... It is beautiful...
Lynda also wrote a wonderful letter that was placed on top of everything in her parcel, it took me though a few attempts to read it through in full... My tears fell every time... Andrew tried to read her words also, but he too was just overcome with emotion...
Lynda sent through so many beautiful gifts for our angel Jack's 2nd Heavenly Birthday, we had only met online through Jack and Sam's Website a few months earlier, we had not even 'met each other in person' at this time, but she instantly became a 'true friend' and helped us through Jack's Birthday with her thoughtfulness, her sincerity and her Love!
Thank You Lynda!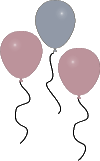 Please use the link below to take you to the next page of Jack's 2nd Birthday!