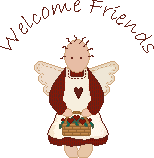 ~ Our Portraits ~

Welcome once again to all our visitors, from England and overseas, to a new 'Update Page' on Jack & Sam's Site...
We hope you enjoy viewing all the latest Updates, which you will find listed on the 'Home Page'... I decided to add an extra page here to display the most beautiful and precious Portraits that we have had drawn for friends that we have met through the internet, parents themselves of 'Potters Babies', and whose little angels so heartbreakingly had to leave Earth for Heaven, far too soon with 'Potters Syndrome'.

Each of these Portraits have been drawn with the skilled hands of very talented and professional Artists in Norfolk. Each one so perfect and so beautiful, and so very precious...
Most are drawn in semi~colour chalk and are about A4 in size although some are slightly larger. Our own angels Jack and Sam's are drawn in 'Pencil', but we will be having these drawn in semi~colour for Christmas 2003.

We have these Portraits drawn for our friends (parents,families of angel babies), at special times of the year, ie: Birthday's, Christmas etc... Many have been sent worldwide, mainly to the USA, and some to our friends here in England!
From the wonderful heartfelt response that we have had from creating these portraits, I know that we will continue to do these as gifts for our friends for special occasions in Memory of their Babies that were born to Heaven, with Potters Syndrome.

Please use the 'Links' on the left hand side to visit the Portraits that have been drawn so far and given as gifts to the families of those babies, born and 'lost' to Potters Syndrome...
Needless to say, in the near future, as long as financially possible, we shall continue to have more portraits drawn in memory of very precious little angels.